Here are a few featured  selections from our most recent shipment of new books. These books are located on the new book wall on the second floor and may be checked out at the second floor desk or at the fourth floor circulation desk. If our copy is checked out, use the link to the ALICE catalog and try repeating your search in OhioLINK to find another copy of the book.
Call Number: PS3608.O24 G48 2013
A casino robbery gone wrong compels its orchestrator to call in a favor from a master criminal known only as "Jack," who must test the limits of his considerable skills in order to protect his anonymity from a closely pursuing FBI.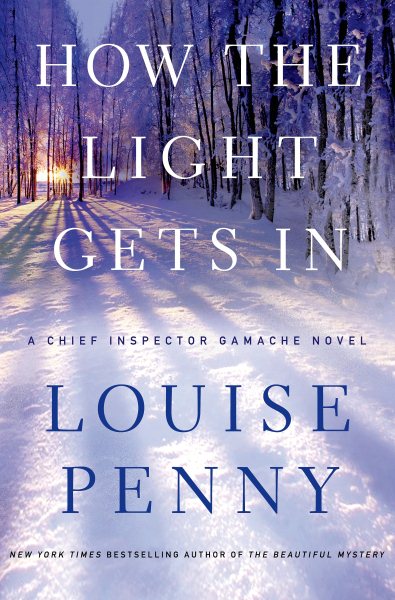 How the light gets in : Chief Inspector Gamache novel, by Louise Penny
Call Number: PR9199.4.P464 H69 2013
In Three Pines Chief Inspector Armand Gamache investigates the disappearance of a woman who was once one of the most famous people in the world and now goes unrecognized by virtually everyone except the mad, brilliant poet Ruth Zardo.
Reconstructing Amelia : a novel, by Kimberly McCreight
Call Number: PS3613.C386444 R43 2013
When her high-achieving fifteen-year-old daughter Amelia supposedly commits suicide after she is caught cheating, litigation lawyer and single mother Kate Baron, leveled by grief, must reconstruct the pieces of Amelia's life to find the truth and vindicate the memory of the daughter whose life she could not save.
The resurrectionist : a novel, by Matthew Guinn
Call Number: PS3607.U4856 R47 2013
A young doctor wrestles with the legacy of a slave "resurrectionist" owned by his South Carolina medical school.