Here are a few featured  selections from our most recent shipment of new books. These books are located on the new book wall on the second floor and may be checked out at the second floor desk or at the fourth floor circulation desk. If our copy is checked out, use the link to the ALICE catalog and try repeating your search in OhioLINK to find another copy of the book.
The confidence trap : a history of democracy in crisis from World War I to the present, by David Runciman
Call Number: JC421 .R86 2013
Why do democracies keep lurching from success to failure? The current financial crisis is just the latest example of how things continue to go wrong, just when it looked like they were going right. In this wide-ranging, original, and compelling book, David Runciman tells the story of modern democracy through the history of moments of crisis, from the First World War to the economic crash of 2008.
JFK in the Senate : the pathway to the presidency, by John T. Shaw
Call Number: E842 .S43 2013
Drawing on newly opened archives as well as memoirs, oral histories and interviews with his top aides, a congressional historian and political insider looks at JFK's Senate years during which his presidential ambitions were born and first realized.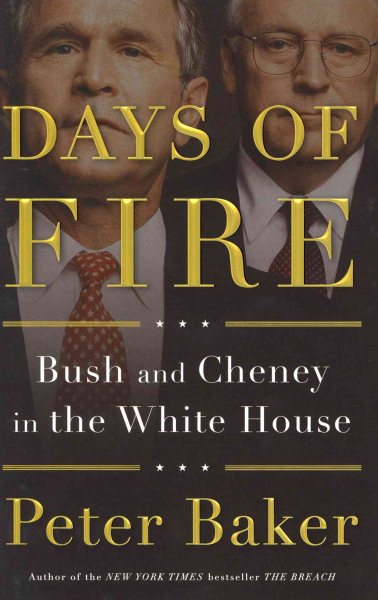 Days of fire : Bush and Cheney in the White House, by Peter Baker
Call Number: E902 .B353 2013
A senior White House correspondent presents a history of the Bush and Cheney White House years that shares anecdotes by more than two hundred insiders to explore the inner conflicts that shaped the handling of significant events.