Here are a few featured  selections from our most recent shipment of new books. These books are located on the new book wall on the second floor and may be checked out at the second floor desk or at the fourth floor circulation desk. If our copy is checked out, use the link to the ALICE catalog and try repeating your search in OhioLINK to find another copy of the book.
Dissident gardens : a novel, by Jonathan Lethem
Call Number: PS3562.E8544 D67 2013
A multigenerational saga focuses on two extraordinary women including tyrannical Communist Rose, who terrorizes her neighborhood with her absolute beliefs; and her brilliant but willful daughter, Miriam, who flees her mother's suffocating influence to embrace the Age of Aquarius counterculture of Greenwich Village.
JFK, conservative, by Ira Stoll
Call Number: E842 .S825 2013
A controversial portrait of the thirty-fifth president explores his less-recognized roles in promoting anti-communism, tax cuts, free trade, and other agendas that had distinctly conservative stances.
MaddAddam : a novel, by Margaret Atwood
Call Number: PR9199.3.A8 M34 2013
Bringing together characters from Oryx and Crake and The Year of the Flood, this thrilling conclusion to Margaret Atwood's speculative fiction trilogy confirms the ultimate endurance of humanity, community, and love.  This conclusion to the trilogy finds Toby and Ren returning to the MaddAddamite cob house after rescuing Amanda and assuming the duties of the Craker's religious overseers while Zeb searches for the founder of the pacifist green religion he left years earlier.
Call Number: PS3563.C355 S66 2013
The story of a Brooklyn-born woman's life – her family, her neighborhood, her daily trials and triumphs – from childhood to old age.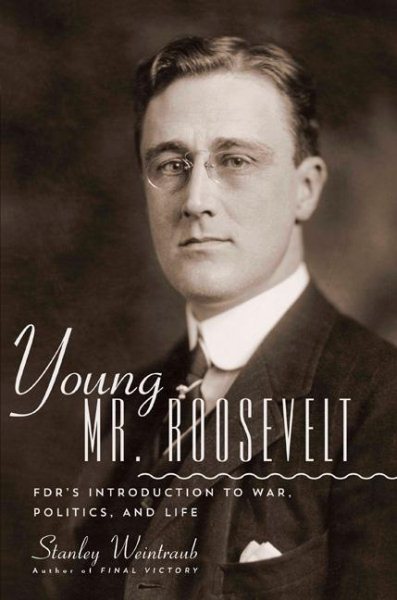 Young Mr. Roosevelt : FDR's introduction to war, politics and life, by Stanley Weintraub
Call Number: E807 .W425 2013
A striking exploration of the formative years in FDR's unparalleled public career during World War I.