Here are a few featured  selections from our most recent shipment of new books. These books are located on the new book wall on the second floor and may be checked out at the second floor desk or at the fourth floor circulation desk. If our copy is checked out, use the link to the ALICE catalog and try repeating your search in OhioLINK to find another copy of the book.
Creamy & crunchy : an informal history of peanut butter, the all-American food, by Jon Krampner
Call Number: TX803.P35 K73 2013
Draws on interviews, research, and travels in the peanut-growing regions of the South to discuss the history of peanut butter, its manufacture from the 1890s to the present, and its cultural, nutritional, and molecular evolution.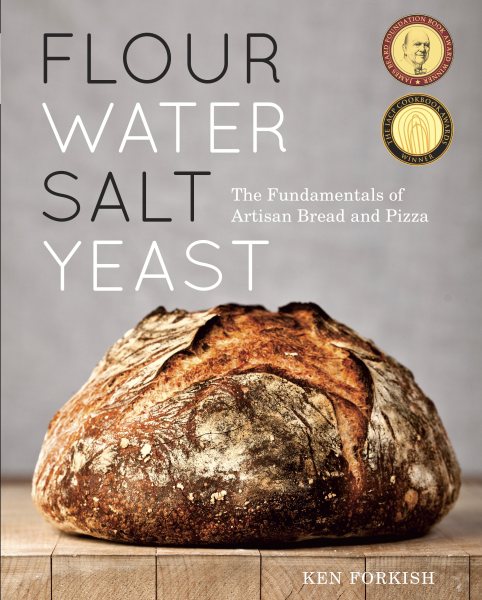 Flour water salt yeast : the fundamentals of artisan bread and pizza, by Ken Forkish
Call Number: TX769 .F67 2012
A treasury of recipes for bread and pizza doughs is complemented by schedules that can be adapted for busy home bakers, sharing instructions for preparing artisan recipes using basic dough, pre-ferment dough, and complex levain.
On the chocolate trail : a delicious adventure connecting Jews, religions, history, travel, rituals and recipes to the magic of cacao, by Rabbi Deborah R.Prinz
Call Number: TX817.C4 P75 2013
Susan Feniger's street food : irresistibly crispy, creamy, crunchy, spicy, sticky, sweet recipes, by Susan Feniger, with Kajsa Alger, and Liz Lachman
Call Number: TX725.A1 F414 2012
The host of Too Hot Tamales shares eighty-three of her favorite recipes culled during visits to eateries throughout the world, offering insights into spice and ingredient combinations.
Taco USA : how Mexican food conquered America, by Gustavo Arellano
Call Number: TX716.M4 A74 2012
Nationally syndicated columnist and bestselling author of ¡Ask a Mexican! Gustavo Arellano presents an entertaining, tasty trip through the history and culture of Mexican food in this country, uncovering great stories and charting the cuisine's tremendous popularity in el Norte.