Here are a few featured  selections from our most recent shipment of new books. These books are located on the new book wall on the second floor and may be checked out at the second floor desk or at the fourth floor circulation desk. If our copy is checked out, use the link to the ALICE catalog and try repeating your search in OhioLINK to find another copy of the book.
All I did was shoot my man, by Walter Mosley
Call Number: PS3563.O88456 A77 2012
When Zella Grisham is accused of both shooting her boyfriend and stealing more than six million dollars from the Rutgers Assurance Corp., Leonid McGill investigates, while his own family life begins to unravel around him.
Going to Tehran : why the United States must come to terms with the Islamic Republic of Iran, by Flynt Leverett and Hillary Mann
Call Number: E183.8.I55 L47 2013
Two Middle East analysts present revisionary approaches to engaging with Iran, challenging decades of failed strategy to argue that Iran is demonstrating political strength and a rational approach to foreign policy.
Interventions : a life in war and peace, by Kofi Annan with Nader Mousavizadeh
Call Number: D839.7.A56 A3 2012
With eloquence and immediacy, Annan writes about the highs and lows of his years at the United Nations: from shuttle-diplomacy during crises such as Kosovo, Lebanon and Israel-Palestine to the wrenching battles over the Iraq War to the creation of the landmark Responsibility to Protect doctrine.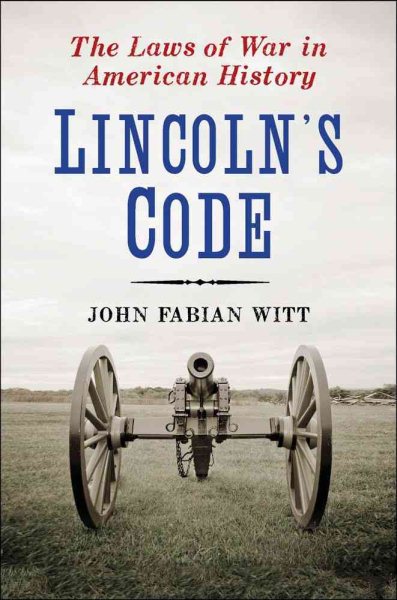 Lincoln's code : the laws of war in American history, by John Fabian Witt
Call Number: KF7210 .W58 2012
Discusses America's role in establishing modern laws of war, recounting decades of debate that resulted in a code of conduct adopted by President Lincoln near the end of the Civil War that influenced subsequent military conflicts.
Live by night, by Dennis Lehane
Call Number: PS3562.E426 L58 2012
In 1926, during Prohibition, Joe Coughlin defies his strict law-and-order upbringing by climbing a ladder of organized crime that takes him from Boston to Cuba, where he encounters a dangerous cast of characters who are all fighting for their piece of the American dream.
A town of empty rooms, by Karen E. Bender
Call Number: PS3552.E53849 T69 2013
Estranged and grieving separately after painful losses, Serena and Dan Shine are forced away from their New York City home and resettle in a North Carolina community where Serena becomes enmeshed with a small Jewish congregation and Dan and their young son are drawn into the Boy Scouts by a mysterious neighbor who possesses a dark agenda.