Here are a few featured  selections from our most recent shipment of new books. These books are located on the new book wall on the second floor and may be checked out at the second floor desk or at the fourth floor circulation desk. If our copy is checked out, use the link to the ALICE catalog and try repeating your search in OhioLINK to find another copy of the book.
Ancient light, by John Banville
Call Number: PR6052.A57 A53 2012
An actor in the twilight of his career reflects on a poignant first love affair at the age of fifteen with his best friend's mother and inexplicably lands a role opposite a famous but fragile actress who helps him come to an astonishing realization.
Peaches for Father Francis, by Joanne Harris
Call Number: PR6058.A68828 P43 2012
When Vianne Rocher receives a letter from beyond the grave, she has no choice but to follow the wind that blows her back to Lansquenet, the beautiful French village in which eight years ago she opened a chocolate shop and first learned the meaning of home.  But returning to one's past can be a dangerous pursuit. Vianne, with her daughters, Anouk and Rosette, finds Lansquenet changed in unexpected ways.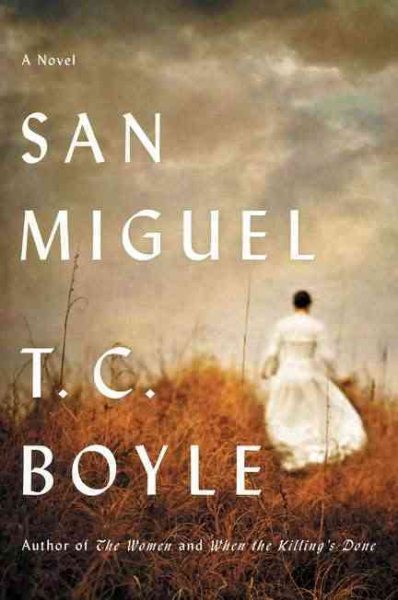 San Miguel, by T. Coraghessan Boyle
Call Number: PS3552.O932 S26 2012
The lives of three women on turn-of-the-20th-century San Miguel are shaped by ambition and circumstance, including the wife of a Civil War veteran who hopes to recover her health, her rebellious aspiring actress daughter and a librarian who wonders if the island's peace will endure in the face of looming war.